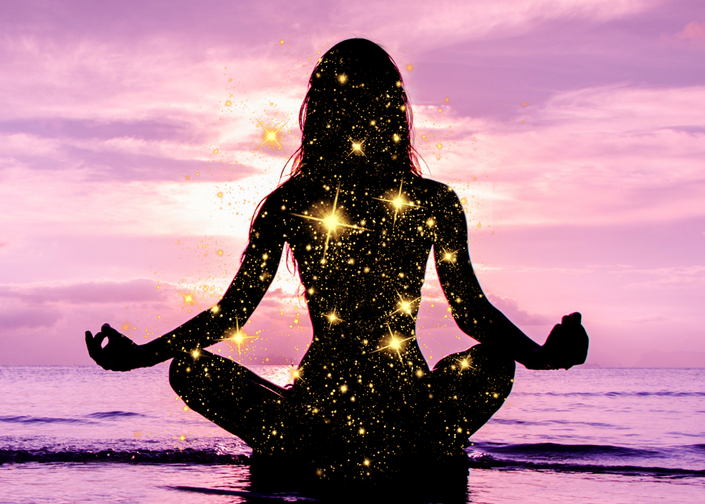 Psychic Ability Class
Learn How To Develop Your Psychic Ability In Less Than 4 Weeks!
Enroll in Course
99% Of people FAIL because they lack PROPER TRAINING!
Here's why I started this class...

Frankly, I'm tired of there being a shortage of spiritual mentors out there. I've been teaching students how to develop their psychic ability through classes (in person) for over 15 years. And over those years many things have changed…
There is a shortage of mentors out there who are willing to help others develop their psychic senses. And having a mentor is VERY IMPORTANT!
There are not very many people who are willing to teach either. They are either afraid to teach others how to develop and utilize their gifts (sometimes it's an ego thing, sometimes it's a competitive thing), or even if it's neither they simply don't want to take the time. Teaching and putting together classes takes A LOT of time!
This leaves a whole bunch of students who are LOST. They're eager to learn how to develop their gifts, with nowhere to go.
There is TOO MUCH bad information out there. Those who are willing to take the time to teach I find many times are giving incomplete or incorrect information.
The internet is upon us and eager students are coming from EVERYWHERE!
I want you to learn!
I want to help you develop to the best of your ability.
I want you to have somewhere to go ask questions.
(Even after the class has ended).
I want to create a SPIRIT COMMUNITY that you are excited to be a part of!
It's not uncommon for me to get emails like:

I woke up terrified because there was a bad spirit in my room! It felt like it was sitting on my chest…the bed was shaking…I was so scared! What do I do? I try so hard and I can't see anything when I meditate. I've tried to contact my loved one everyday for two years…and nothing! Do I even have a spirit guide? I'm blocked.
Not to mention the people who call me after having had a "bad reading" and are flipped out because they were told some totally inaccurate information…*Sigh*
So after a mini hiatus from teaching, I'm back! I'm going to be teaching in a BIG WAY! And this is just one of the many classes I will be offering…my goal?
To teach and mentor as many people as possible…
I want to help others who are interested in psychic development, spirit communication, and those who wish to become healers!
I want to mentor these students and teach them the proper way to develop.

To guide other's in a way so that they learn how to use their ability not just for fun, but in a way that enhances their everyday life!
I want to provide you with enough knowledge and information so that you can to steer clear of bad information (which can hinder advancement).
This course is designed to:
Bring AWARENESS to your psychic senses & psychic abilities.
Help you to determine WHAT ABILITIES you do have, so you have a true understanding of your gifts.
Provide KNOWLEDGE on when you are using your abilities as well as how to DEVELOP them.
Help you to understand WHEN you should be using your abilities.
Teach you how to TUNE IN to your Spiritual Body.
How to FAMILIARIZE yourself with different energies.
Help you understand the RELATIONSHIP between dreaming and your psychic abilities.
When to PRACTICE grounding & clearing techniques.
Here is a taste of what is included:
Over 18+ video lessons - Over 18+ hours packed full of knowledge. Meditations specific to your psychic journey. And worksheets when applicable.
Here's a sneak peek of some of the lessons (just to name a few):
Understanding Your Psychic Ability
What Abilities Do You Have?
Your Spiritual Body & Your Chakras
Activating Your Psychic Senses
Gateway to the Spirit World
Divination Tools
Grounding & Balance
Pet Communication
Past Lives
Clearing Energy
And much more...
How are the lessons delivered?
You will have immediate access to all the lessons, meditations, and worksheets. There are video lessons as well as mp3 downloads so you can work at your own pace, whenever and wherever you chose.
But there's more...
Not only do you get LIFETIME access to all of the material but you become an EMPATH UNIVERSITY STUDENT!
And that means you become a part of our Empath community! This is where even more good stuff happens...
You have ACCESS to our student FB group
Our FB community is where you can get QUESTIONS answered by me
Students practice together & SUPPORT each other with questions and answers
Monthly MASTER CLASSES
Monthly LIVE STREAMING SESSIONS
Lightworker LOVE <3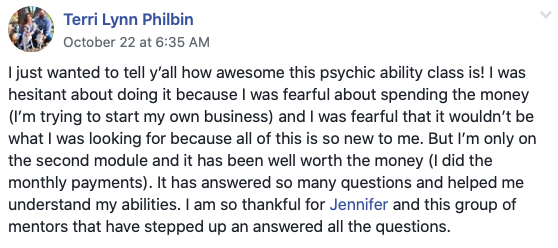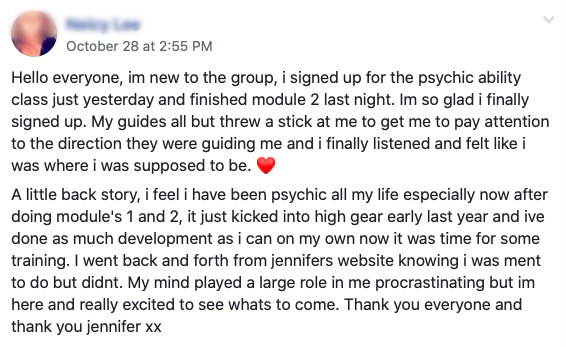 More lightworker LOVE... <3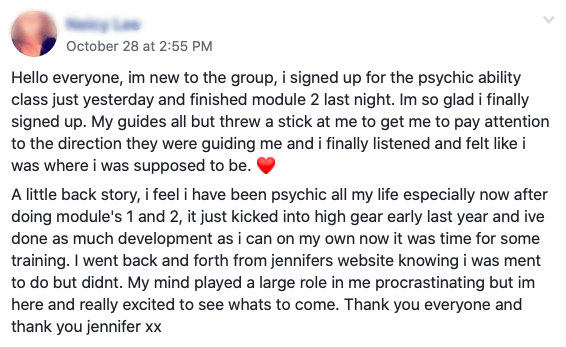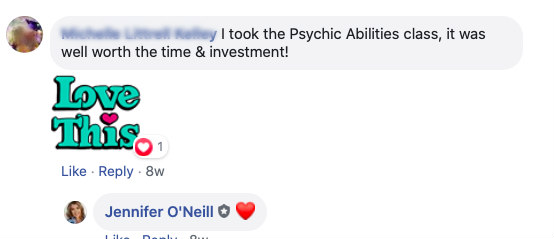 Is Keys To The Spirit World™ Psychic Ability Class For Everyone?
No. Absolutely not.
Who's The Keys To The Spirit World™ Psychic Ability Class NOT For?
Close Minded People. Those who are not open to learning things they can't see, or do not consider themselves to be "open minded".
Skeptics. This is not a class to convince others to believe in psychic ability or intuition. It's a class that teaches people who are already curious or interested in learning how to recognize, develop, and utilize their own abilities.
Master Students. Those who feel like they are "intermediate" or master students. I will be offering an advanced Mentorship Program in the very near future for very advanced, or master students, and healers.
Financial Hardship. Those who are not in the financial position to take the class. If this is you, please do not take this class.
What is Psychic Ability & Intuition Really?
Psychic ability refers to an extrasensory perception (commonly referred to as ESP), which is the ability to receive information with the mind, which is not gained through your physical senses.
It's the ability to tap into your spiritual body, and the ability to utilize one of your spiritual senses, in order to retain information. Information which is then translated into pictures pertaining to the physical realm.
Intuition is an extrasensory perception or a "knowing" of something you should or shouldn't do, without any substantial proof, which is accompanied by a noticeable feeling in the body.
Intuition is actually psychic ability, in an adolescent stage. In other words, it is psychic ability, which is developed to a lesser degree. They are essentially the same thing, just developed to different degrees.
Frequently Asked Questions
When does the course start and finish?
The course starts now and never ends! It is a completely self-paced online course - you decide when you start and when you finish.
How long do I have access to the course?
How does lifetime access sound? After enrolling, you have unlimited access to this course for as long as you like - across any and all devices you own.
What if I am unhappy with the course?
We would never want you to be unhappy! If you are unsatisfied with your purchase, contact us in the first 30 days and we will give you a full refund.
Your Instructor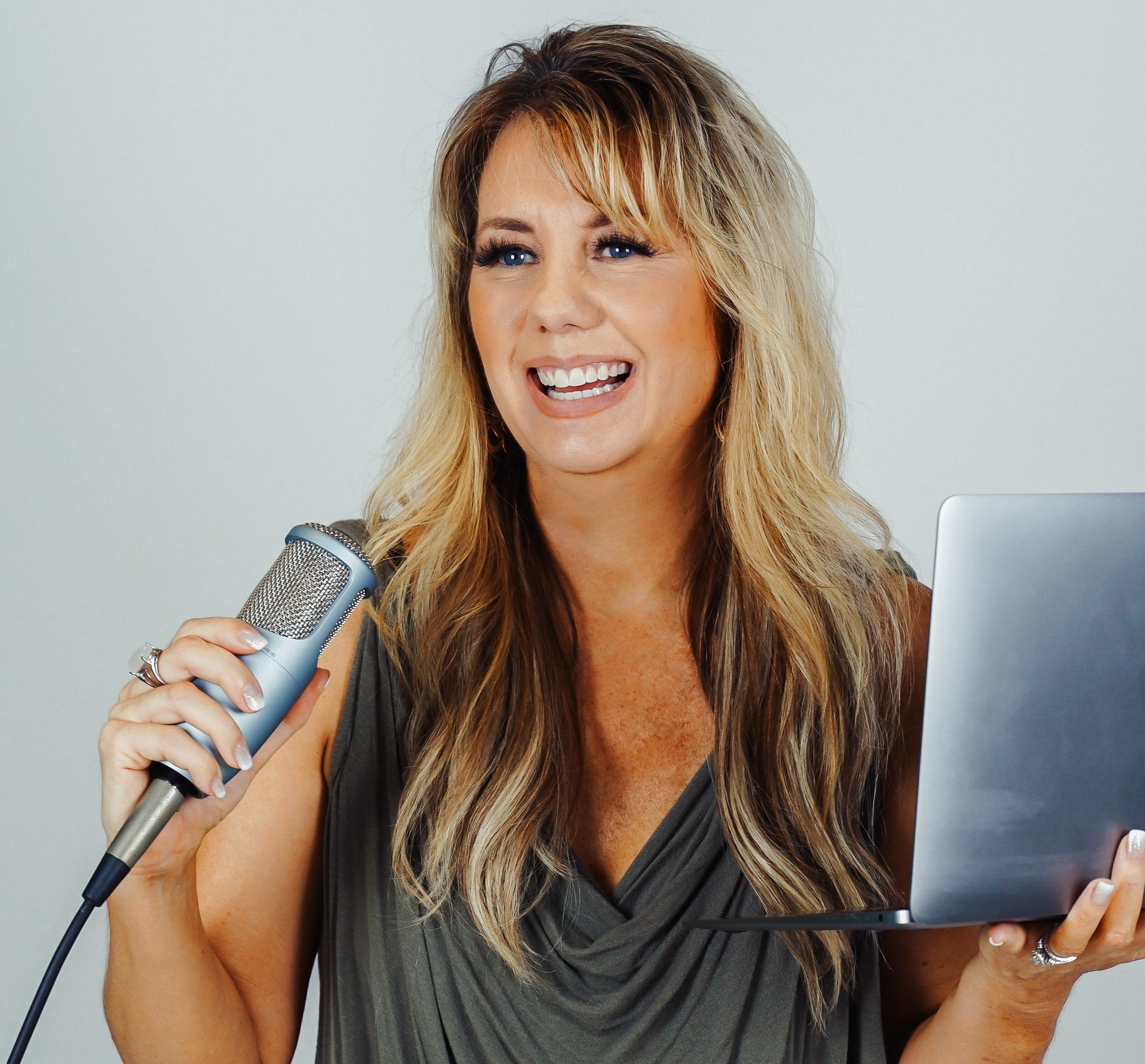 Aloha!
My name is Jennifer O'Neill and I am a Spiritual Healer, Psychic Medium, Medical Intuitive, Energetic Practioner.
For the past 30 years I've worked professionally in the metaphysical, spiritual health and wellness space. As a healer I have always been very interested in using my areas of expertise to teach people about metaphysics and how to use their own intuitive abilities. As well as, helping to heal others with my own abilities and knowledge on how to work with energy.
I was born looking at the world differently than most everyone else around me. The funny thing is I thought everyone was like me.
It wasn't until I got older that I realized…I was born with a very special connection to the Spirit Realm.
This connection has allowed me to access things you can benefit from. Lots of information on how things work in the spiritual realm, how things work energetically in the physical realm, understanding universal laws, as well as how your energetic system and spiritual body affects your physical health. This information can help you to enhance your life and help you to live the best life possible.