Meet Jennifer O'Neill
Spiritual Healer + Energetic Practitioner + Medical Intuitive + Psychic Medium
Spiritually Wealthy = Spiritual Health + Wellness at the most Optimal Level
In order to achieve Spiritual Wealth these things are necessary:
The Spiritual Body Must Remain Fluid: All energy has a flow and a density (weight). When the flow of energy stops or the energy becomes thicker and more dense, it essentially blocks a proper flow. Our energy is no longer fluid. This causes a number of issues, including hindering the ability to properly rejuvenate our spiritual bodies.

Rejuvenating Our Spiritual Body: Moving new energy through, releasing old energy, and revitalizing our spiritual body, is required for optimal health. Our spiritual body naturally rejuvenates daily unless it's hindered to do so. If we end up chronically affecting this rejuvenation process, health issues will appear.
And it's very common for people to chronically affect this process...

Either they don't realize they are doing it OR
Even when they do, they don't know how to undo what they've done.
Here's what you need to know (IMPORTANT):
It's not easy to fix an issue with your energetic system when you don't have the knowledge of how to do so...
Most of the time it takes a healer trained in this area to help you learn how to come back into balance energetically. Simply because we understand things about how the spiritual/energetic body works that others do not, and can see things affecting a persons energetic system that others can't see, or overlook.
Once you've had the proper guidance and experienced your light bulb moment, it doesn't take much to teach you how to maintain a proper balance into the future.
People who are 🚫 not trained to help with energetic imbalance:
Doctors who do not specialize in energetic healing

Friends and family who do not specialize in energetic healing

Anyone who does not specialize in energetic healing (even yourself).
Testimonial: Healing Extreme Anxiety, Sleep Issues

"I worked with Jennifer for around 20 minutes and cannot believe my results! I've struggled with anxiety around my health for well over a year, to the point of it bringing me to tears some days. I've done countless meditations and spiritual work on my own to try a get myself out of these constant spirals and I was able to get to the root of my issue but for some reason I couldn't get things to "click" on my own and the anxiety would come back in a day or two. What I have been trying to accomplish for a year, Jennifer was able to guide me and help me through in 20 minutes. She was able to make things "click" in a way I couldn't figure out how to do on my own. The anxieties that were always at the top of my mind have not returned. I feel like a weight has been lifted and I can enjoy my life and feel fully present again without my anxiety taking over, I am forever thankful."
~ Jess
Testimonial: Healing IBS, Idiopathic Gastroparesis, Candida of the Gut, Extreme Anxiety

"I have battled digestive issues since childhood without many answers. Many doctors would say I "probably had IBS" but offered no solution to my problems. In 2007, things took a turn for the worse when I was diagnosed with idiopathic gastroparesis. My doctor knew nerve damage was causing my stomach paralysis and said I'd either have the condition for life or, in about three years, my symptoms would subside. There wasn't an apparent reason as to why I was experiencing this condition. Thankfully, the paralysis did get better after a few years, but then I was left battling SIBO and candida issues for the next twelve years. In 2022, all of my gastroparesis symptoms returned. I felt hopeless but was determined to navigate this condition by exploring every option available, including craniosacral therapy, acupuncture, visceral manipulation of my stomach, and functional medicine. While I made a little progress with these modalities, I still struggled and developed extreme anxiety, which I hadn't experienced before. I had gone through about six months of feeling anxious and panicky when I had my session with Jennifer. The first session felt like a lifetime of therapy wrapped up into one hour. The ability to so quickly pinpoint the themes in my life that were the cause of my health issues was mind-blowing. I have spent years navigating different doctors and could never come up with a clear connection to why I have struggled with my health for so long. The day after our session, I woke up without any anxiety, and my hunger returned in full force, which wasn't something I had felt in nearly a year.The first session felt like a lifetime of therapy wrapped up into one hour. The ability to so quickly pinpoint the themes in my life that were the cause of my health issues was mind-blowing.I have spent years navigating different doctors and therapists and yet could never come up with a clear connection to why I have struggled with my health for so long. I am beyond grateful for Jennifer and feel like I am finally on a path to healing. I feel lighter and have a new sense of peace in my body."
~ Michelle
Testimonial: Healing Chronic Pain, Tendonitis

"I honestly do not know how to put into words how much this session with Jennifer helped me.I have been battling extreme low energy since my earliest childhood memory. Then later chronic pain. I have been to more than 30 doctors who basically wanted me on a bag full of pills or that it was all in my head and I should just take pills but no true answers what I even had. Then the last 13 years a more "natural" type of medicine spending thousands and thousands of dollars desperately trying to find relief on a Bemer, weekly massages, dry needling, purchased infrared sauna, hot tub, etc, etc, the latest "new" pain was tendinitis which was literally making me not even wanting to get out of bed because I cried just trying to turn on my electric toothbrush. I could barely type for my job.I had just been to my massage lady who also did cupping and she set up an app one week later for follow up.The next day I had my session with Jennifer and WOW!! Life changing almost immediately!! My pain slowly started disappearing towards the end of the session I kept thinking "no way " and "it won't last " each day it's getting better and better I just went back to my follow up massage and cupping app and she said "what happened to all your knots and lumps"?! She said "I have never ever had anyone respond to this treatment like this before". I just chuckled because I didn't even know what to say. It literally felt like a miracle.The miracle I literally dreamt of when I started following Jennifer's programs about 10 years ago.I just knew there had to be a way of healing myself.I was right.With Jennifer's help and my session only 6 days ago I'm living my miracle. Each day is better and better.I'm getting my life back.The real me."
- Angie
Testimonial: Healing Identity Crisis From Trauma
"Prior to receiving Jennifer's guidance, I was in an identity crises (from trauma) … Her no nonsense & nonjudgmental guidance has helped me convert an energy of resistance and withdrawal/numbness into an energy of excitement and eagerness to empower my inner self, strengthen my intuition, take back my power and create my life. Had you asked me months ago ~ who am I? What do I want? What are my passions/dreams? I would have drawn a blank. I somehow lost myself. After working with Jennifer, I finally feel motivated and "awake" again, I can taste the exciting life waiting for me."
~ April
Testimonial: Healing Fibromyalgia & Chronic Pain
"My session with Jennifer was intense and so much different than I thought it would be.... So much harder, which I guess makes sense since I've been sick, I guess through my entire life. Soooo much opened up. I appreciate you, the time you've given me, and your strength when you help me reach into the dark places. I'm so grateful that I have been able to see and feel so much progress so quickly! I was ready for the hard work. I was really ready for anything better than how I was at my reading. I never realized that I needed help energetically. It just didn't occur to me. I was always so busy worrying about everyone else's energy and wellbeing that I just kind of forgot that I needed to actually work on mine. Jennifer has already helped me in so many ways that I just wouldn't have been able to do myself. I had tried so much... Except for the obvious. I was so busy searching for the solutions that I forgot to look at the literal closest place, within myself."
~ Cheryl
Medical Intuition and Energy Healing — The main focus of these intuitive arts is identifying the underlying cause of any disorder, whether it's physical, emotional, or spiritual – energetic imbalance, and removing it.
Your body has two energy systems. There's an energy system that encompasses your entire spiritual body, and there's an energetic highway mapped within the physical body called meridians.
Both allow for the flow of energy, known as Qi (pronounced "chee") or life force energy, to circulate throughout your bodies. This energy flows freely, rejuvenates and vitalizes all of the cells of the body such as organs, tissues, blood, and bones. And when it's flowing at an optimal level, we are in perfect health.
Emotional trauma, negative events and life experiences, toxic environments, worrying, stress, and guilt, can all contribute to an imbalance in either of your energetic systems.
HOW I DO IT
AN EXPERT YOU CAN TRUST— TEACHING IS PART OF MY JOB
I've trained healers and specialized in the metaphysical space for over 30+ years and have worked with some of the best healers in the industry. I've also committed those years to becoming an expert in my field and becoming the best healer/teacher I could be.

During my career I've worked with thousands of clients, many of them struggling with their health. Which is when I noticed the same pattern appearing over and over again. An energetic imbalance deeply layered into their system that people were not recognizing. And even when they did recognize it, they didn't know how to bring their bodies back into balance again. It remained, causing further health issues, frustration, confusion and hopelessness.
This is how I developed an energetic balancing technique that not only worked quickly, but I was consistently seeing amazing results time and time again.
Where You Will Be Staying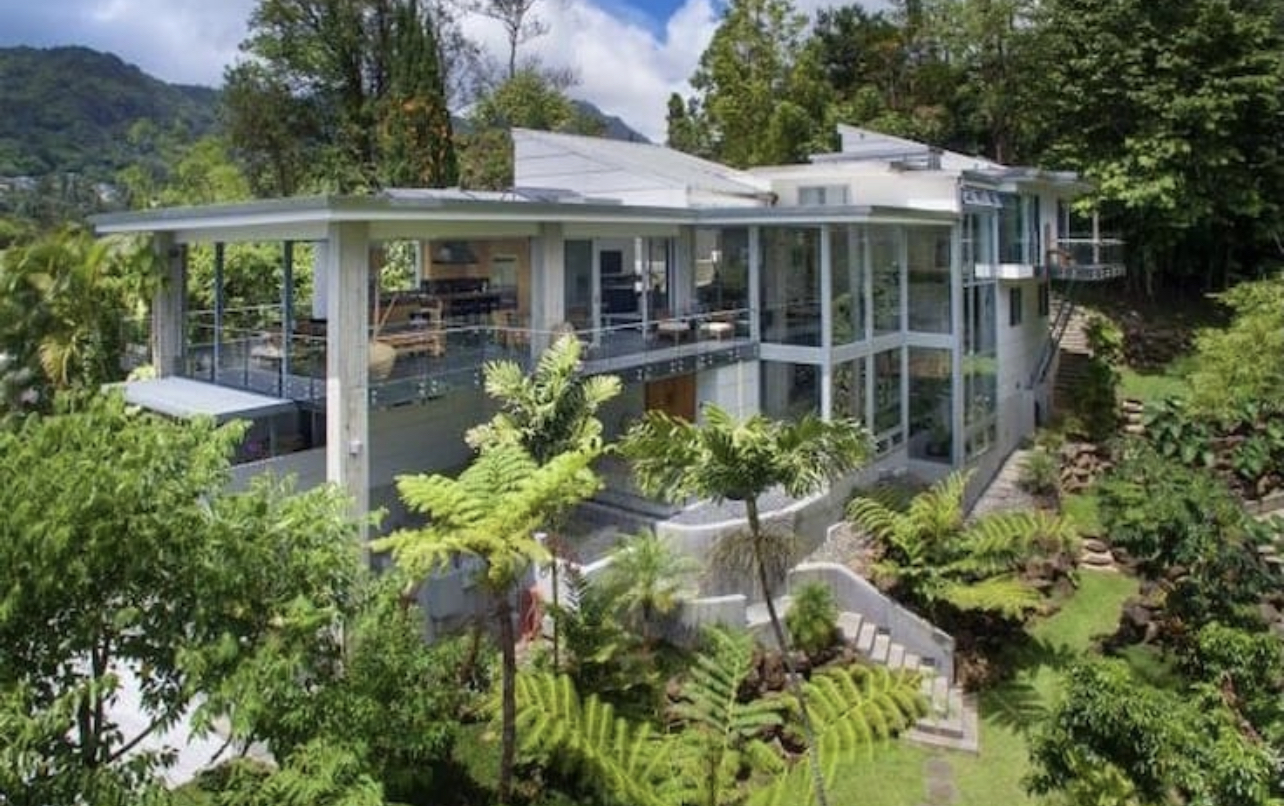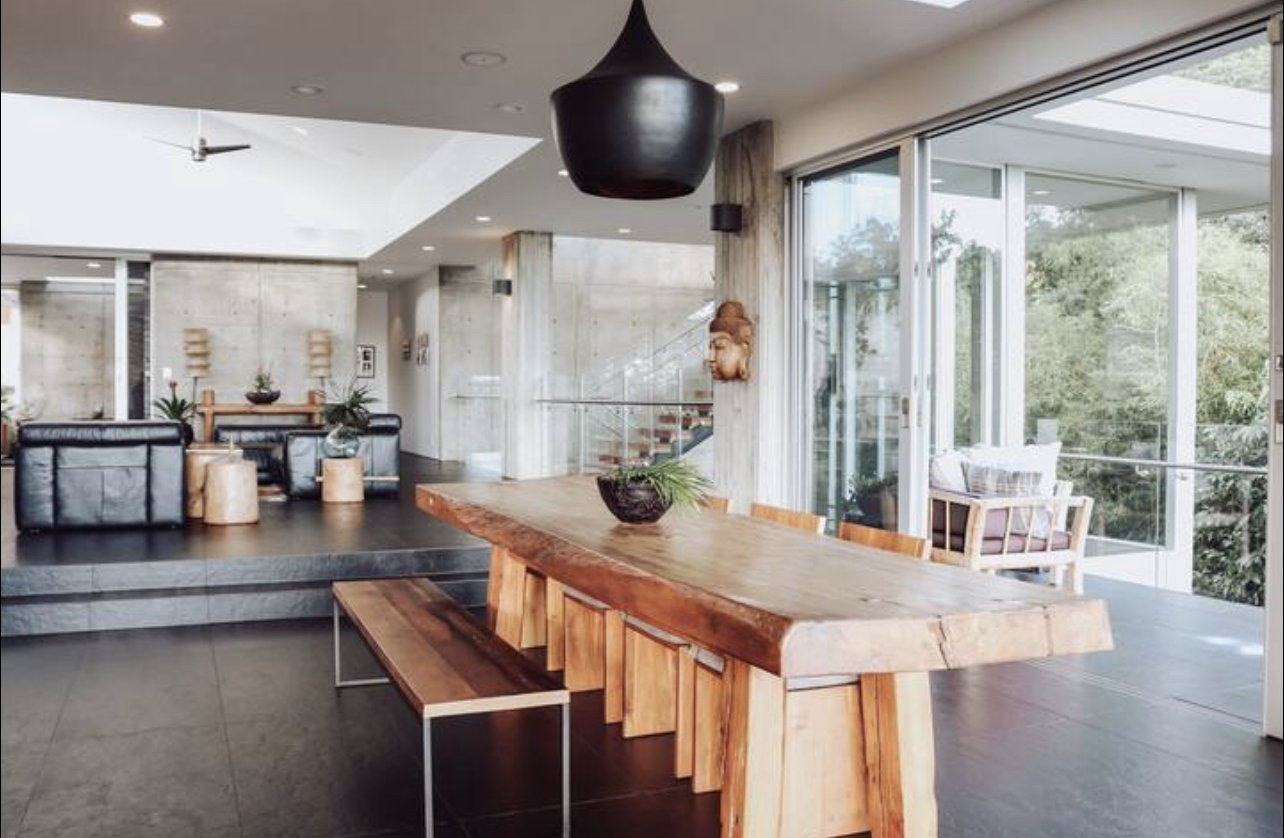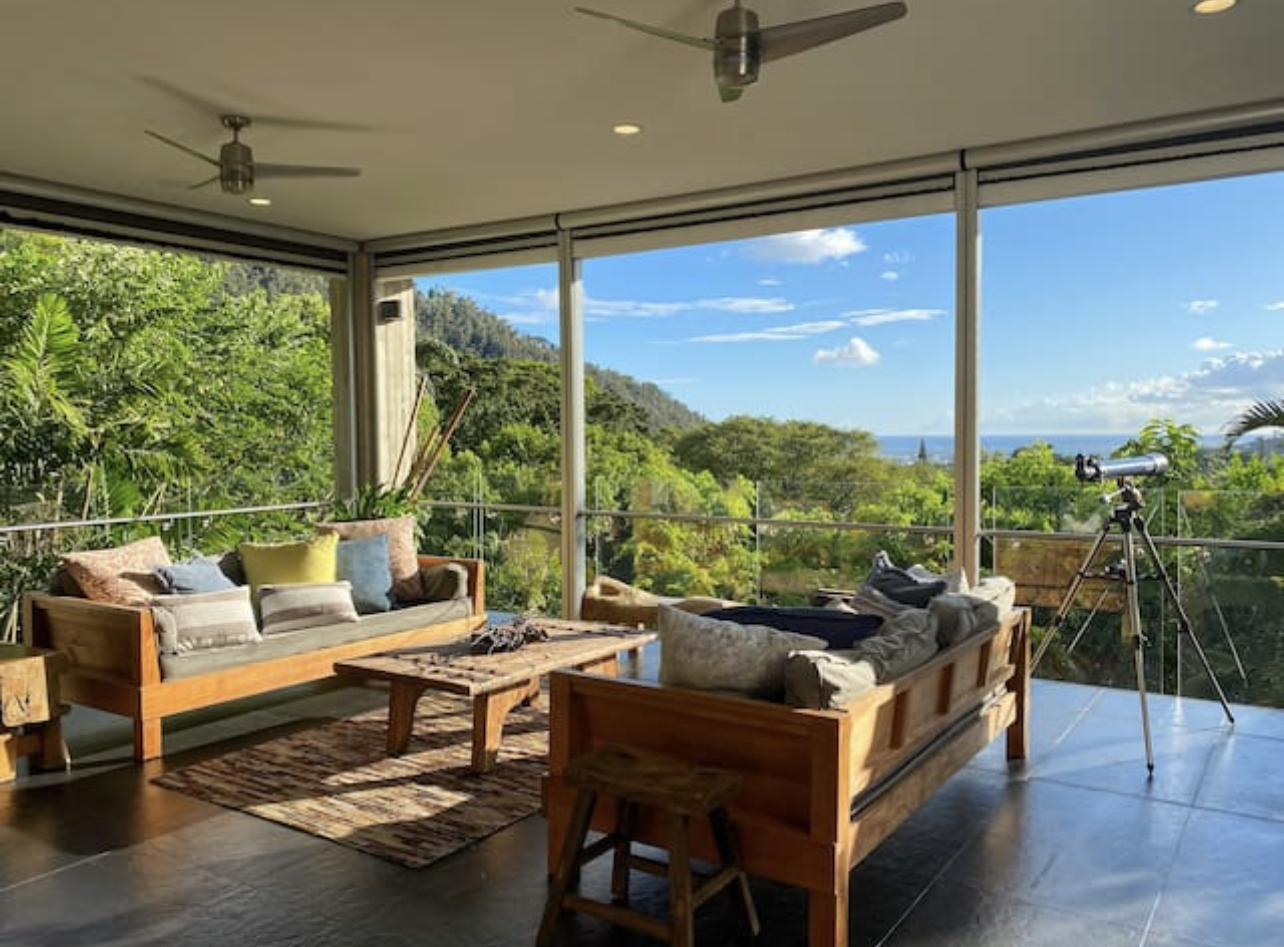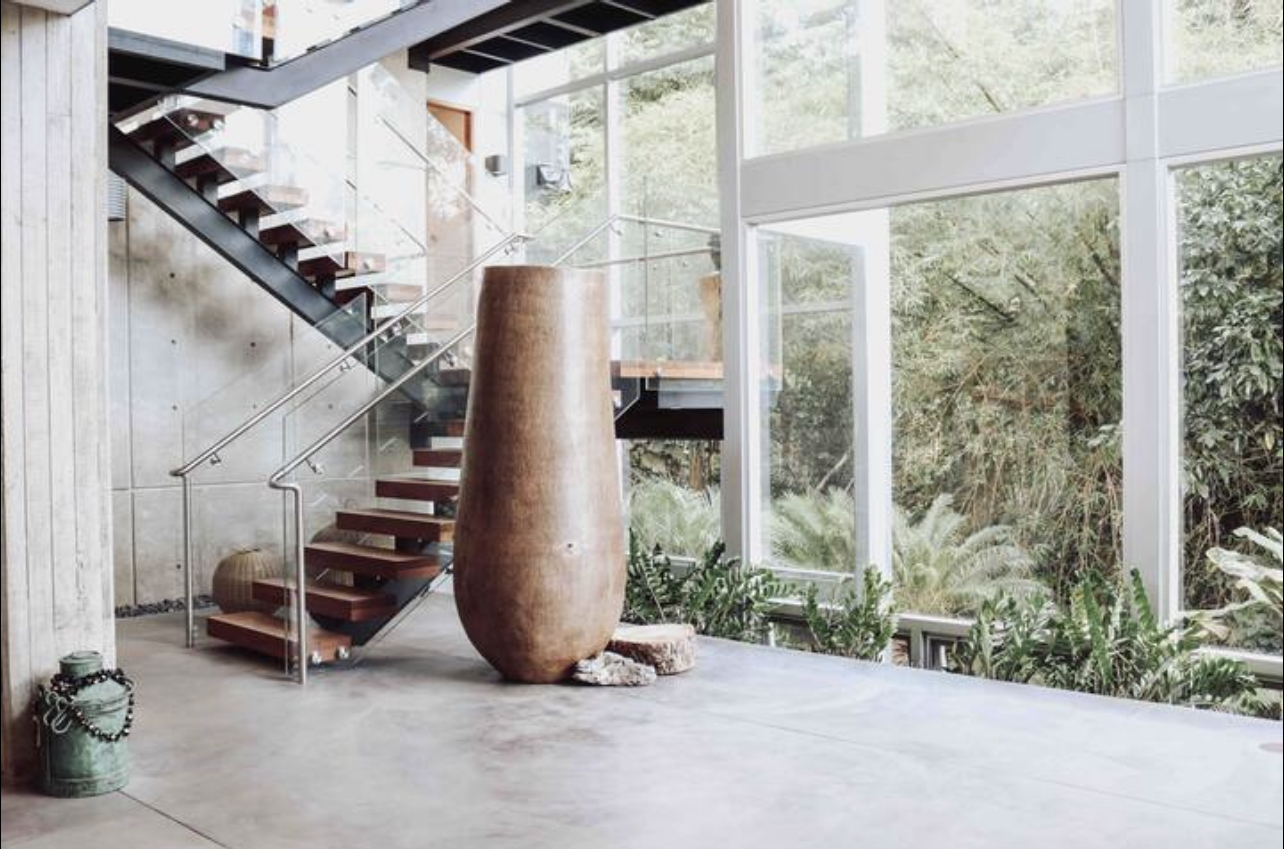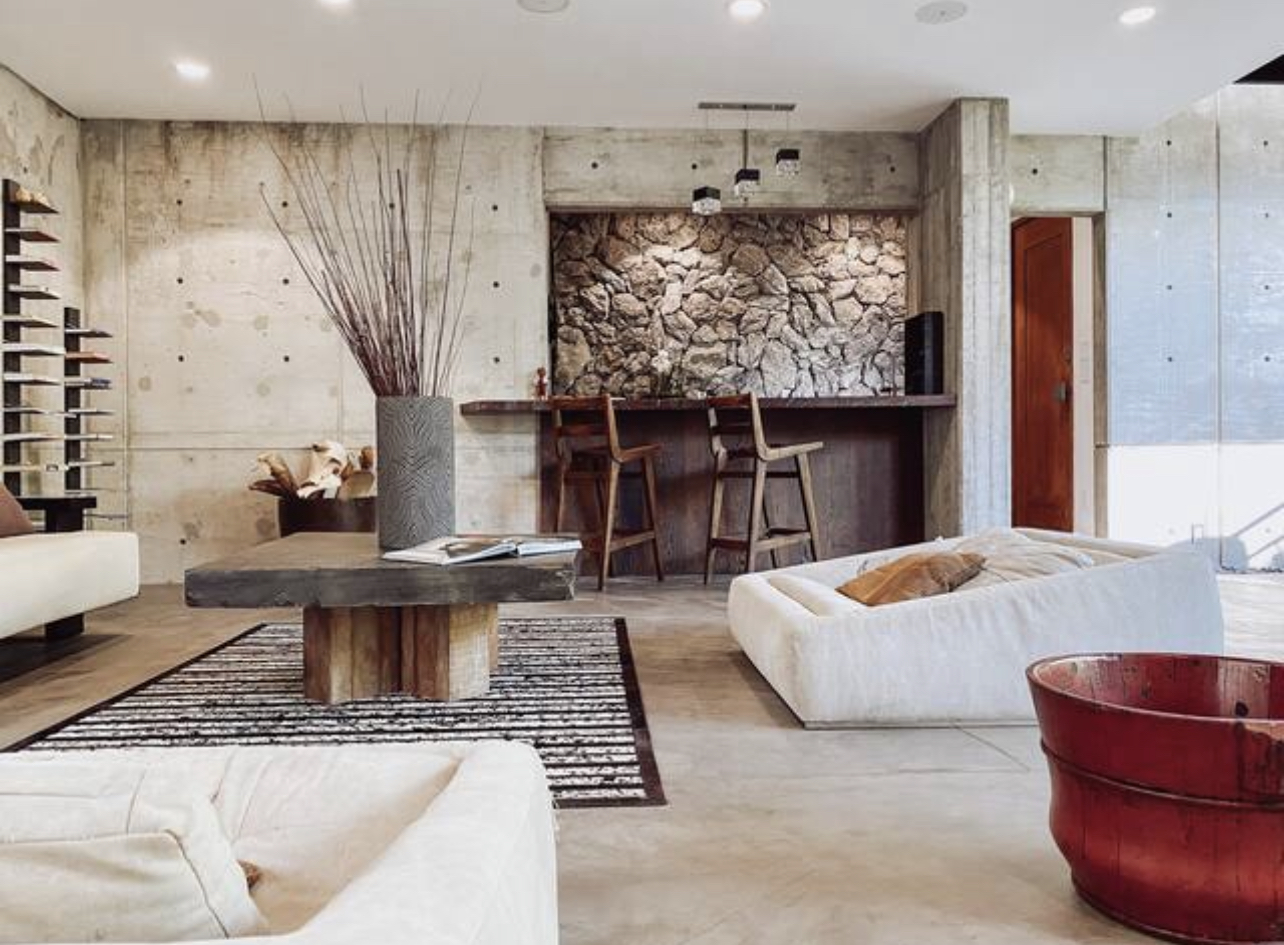 RETREAT SCHEDULE
September 26 - 30th, 2023
🕉 PRIOR TO RETREAT: Personal Energetic Assessment Consult via Zoom With Jennifer
DAY 1 ~ Tuesday

🕉 3pm ~ Check In

🕉 4pm ~ Meet & Greet

🕉 5:30 – 7:00pm ~ Dinner

🕉 7:30pm – 9:00pm ~ Blessing & Ceremony
DAY 2 ~ Wednesday

🕉 7:30am (Optional) ~ Movement Meditation

🕉 8:30 – 10:00am ~ Breakfast

🕉 10:30am - 12:00pm ~ Energetic Healing Workshop

🕉 12:00 – 1:30 ~ Lunch

🕉 2:00 – 4:00pm ~ Karmic Energy Tracing & Karmic Energy Balancing

🕉 4:00 – 5:00pm ~ Mapping
🕉 5:30 – 7:00pm ~ Dinner

🕉 7:00 – 8:30pm ~ Karmic Relationships & Energetic Ties
DAY 3 - Thursday

🕉 7:30am (Optional) ~ Movement Meditation

🕉 8:30 – 10:00am ~ Breakfast

🕉 10:30am – 12:00pm ~ Attuning Your Akashic Records & Reframing

🕉 12:00 – 1:30 Lunch

🕉 2:00 – 4:00pm ~ Energetic Habits & Universal Laws Workshop

🕉 4:00 – 5:00pm ~ Mapping
🕉 5:30 – 7:00pm ~ Dinner

🕉 7:00 – 8:30pm Starseeds & Spiritual Healing Workshop
DAY 4 - Friday

🕉 7:30am (Optional) ~ Movement Meditation

🕉 8:30 – 10:00am ~ Breakfast

🕉 10:30am – 12:00pm ~ Your Life's Purpose & Life Theme

🕉 12:00 – 1:30pm Lunch

🕉 2:00 – 4:00pm ~ Career & Business Workshop

🕉 4:00 – 5:00pm ~ Mapping
🕉 5:30 – 7:00pm ~ Dinner

🕉 7:00 – 8:30pm ~ Spiritual Identity & Past Lives
DAY 5 - Saturday

🕉 7:30am (Optional) ~ Movement Meditation

🕉 8:30 – 10:00am ~ Breakfast
🕉 11:00am ~ Check Out
Frequently Asked Questions
Transportation
You will be responsible for transportation to the meeting place of the retreat. There will be a meeting spot where a driver will be waiting for you to take you to the retreat house. The parking is VERY LIMITED so no rental cars will be allowed on property.
What airport do I fly into?
You will fly into Daniel K. Inouye International Airport on Oahu, Hawaii.
What should I bring?
Your food and drinks are taken care of. Bring clothes for a warmer climate, yoga type clothing is good... and maybe a small jacket or sweat shirt because sometimes the nights can be cool.
What is the refund policy?
We do not offer refunds however if something comes up and you can't make it... and give us enough notice to replace your spot, we allow you to use whatever amount that you invested towards a future retreat, or any of Jennifer's other programs.
What are the sleeping arrangements?
There are 3 bedrooms (shared occupancy) with 5 bathrooms, and a common area. It depends upon what you choose. If you choose: ~ SINGLE PACKAGE you will either have a twin bed or a queen bed to yourself in a shared room space or common space. ~ SHARED PACKAGE you and a friend can share a room with a queen bed by yourselves. With its own bathroom. ~ PRIVATE SUITE you will have your own private room with a queen bed and your own bathroom. There will be plenty of room and bathrooms as this is a 6,000 sq foot luxury home.
What about meals & snacks?
Meals, snacks, and drinks are inclusive. You will have full access to the refrigerator if you need anything. And there will be a chef with three meals provided a day. Snacks, coffee, water etc will be provided all day. *Please let us know of any food restrictions.
Your Instructor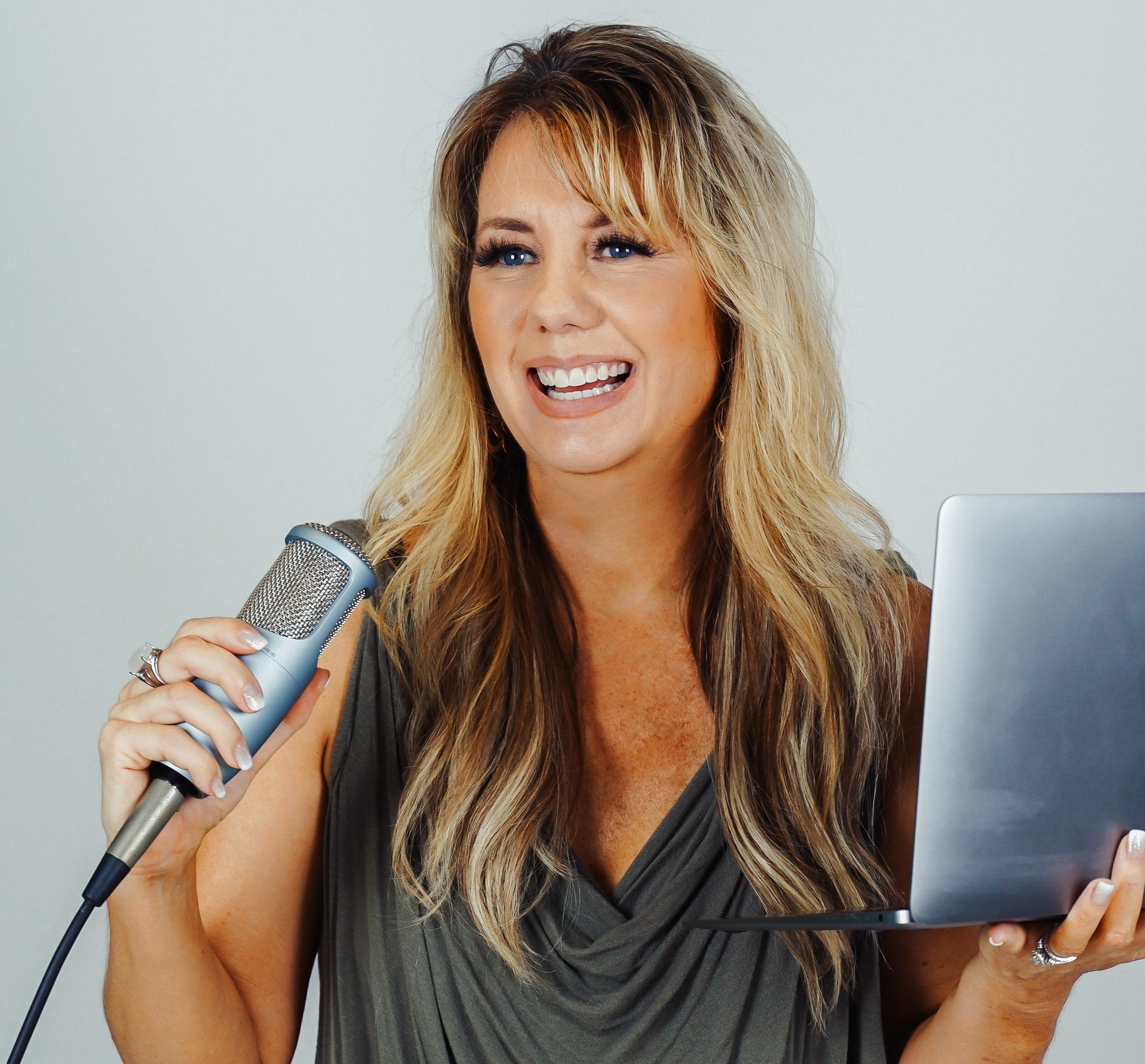 Aloha!
My name is Jennifer O'Neill and I am a Spiritual Healer, Psychic Medium, Medical Intuitive, Energetic Practioner.
For the past 30 years I've worked professionally in the metaphysical, spiritual health and wellness space. As a healer I have always been very interested in using my areas of expertise to teach people about metaphysics and how to use their own intuitive abilities. As well as, helping to heal others with my own abilities and knowledge on how to work with energy.
I was born looking at the world differently than most everyone else around me. The funny thing is I thought everyone was like me.
It wasn't until I got older that I realized…I was born with a very special connection to the Spirit Realm.
This connection has allowed me to access things you can benefit from. Lots of information on how things work in the spiritual realm, how things work energetically in the physical realm, understanding universal laws, as well as how your energetic system and spiritual body affects your physical health. This information can help you to enhance your life and help you to live the best life possible.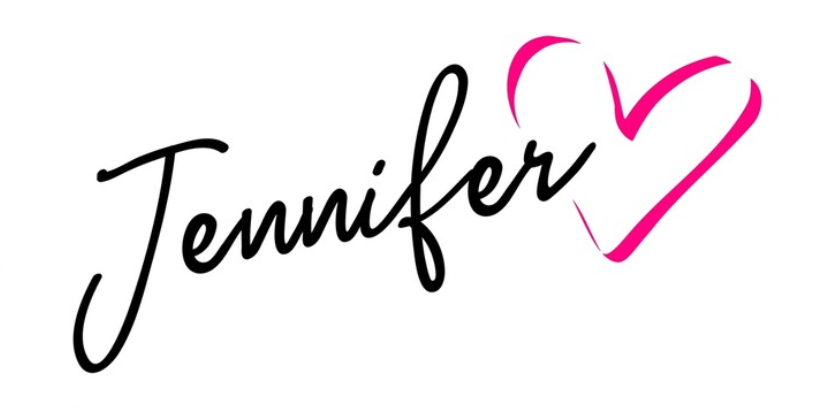 MEDICAL DISCLAIMER:

Jennifer O'Neill is not a licensed medical doctor, chiropractor, osteopathic physician, naturopathic doctor, nutritionist, pharmacist, psychologist, psychotherapist, or other formally licensed healthcare professional. Therefore, Jennifer O'Neill does not render medical, psychological, or other professional advice or treatment, nor does she provide or prescribe any medical diagnosis, treatment, medication, or remedy. Nothing in this website should be construed to constitute healthcare advice or medical diagnosis, treatment or prescribing. Jennifer O'Neill encourages you to seek the care of a licensed healthcare professional if you believe such care is required. Information or guidance provided by Jennifer O'Neill should not be construed as a promise of benefits, a claim of cures, or a guarantee of results to be achieved. Jennifer O'Neill makes no guarantees or warranties related to her service.